Jump to recipe
This chipotle crema is made with Mexican cream and chipotle sauce . This is creamy and has a kick from the smoky chipotle sauce. The chipotle sauce is rather spicy but the crema is mild and it really helps mellow it out . I created this crema to drizzled on my Easy Fish Tacos but it can be drizzled on just about anything. It would be awesome on a taco salad,  or topping a chili or soup.
Ingredients for Chipotle Crema
Mexican Cream- This is found at most grocery stores but it can be in strange places. While it is similar to sour cream it is usually found by the cheeses. This is the Crema I use.
Chipotle Sauce- This is found usually around the taco shells and other canned peppers . This is the brand I used but chipotles in adobo sauce can be used , just use the sauce.
Fresh Cilantro- The cilantro needs to be minced really well.
Fresh Lime Juice- Fresh lime juice really makes a difference. If you let your lime get to room temperature and roll it under your hand a few times it will juice easier. Plus use a juicer like this. 
Honey-This is optional but I find adding a touch of sweetness to something spicy really adds a nice contrast in flavors
This Chipotle Crema is perfect drizzled on fish tacos but can be used on some many other things. It is so easy to make and such a great way to add flavor.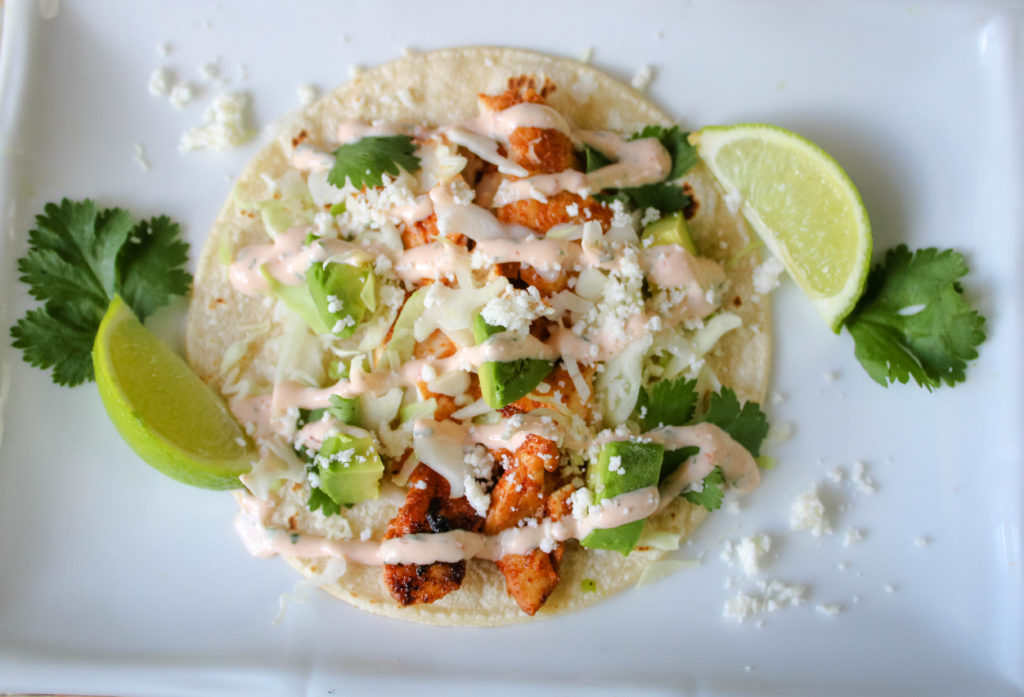 Recommended Tools and Products
Ingredients
3/4 cup Mexican Crema
3 Tablespoons Chipotle Sauce
2 Tablespoons of Fresh Lime Juice
2 Tablespoons diced Cilantro
1-2 Teaspoons honey(optional)
Instructions
Combine all the ingredients and mix well
Store in a covered container in the fridge
Notes
If canned chipotle sauce can't be found it can be replaced with canned chipotle with adodo sauce, just use the sauce. 
© 2021 Copyright Baked Broiled and Basted