This caramel ganache is rich, creamy and so versatile it can be used in many ways. From drizzling on cakes to dipping apples slices in it . I came up with this recipe after having a little experience while working my other job when a recipe called for not 1 , not 2 , but 3 ice water bathes for different fillings for a cake. Using the one ice water bath for this recipe is not big deal, lol.  I recently had to alter this recipe because the chocolate company I got caramel from went out of business, it was a very sad day for me. After a little experimenting this recipe came together great with easy to find Kraft Caramel candies.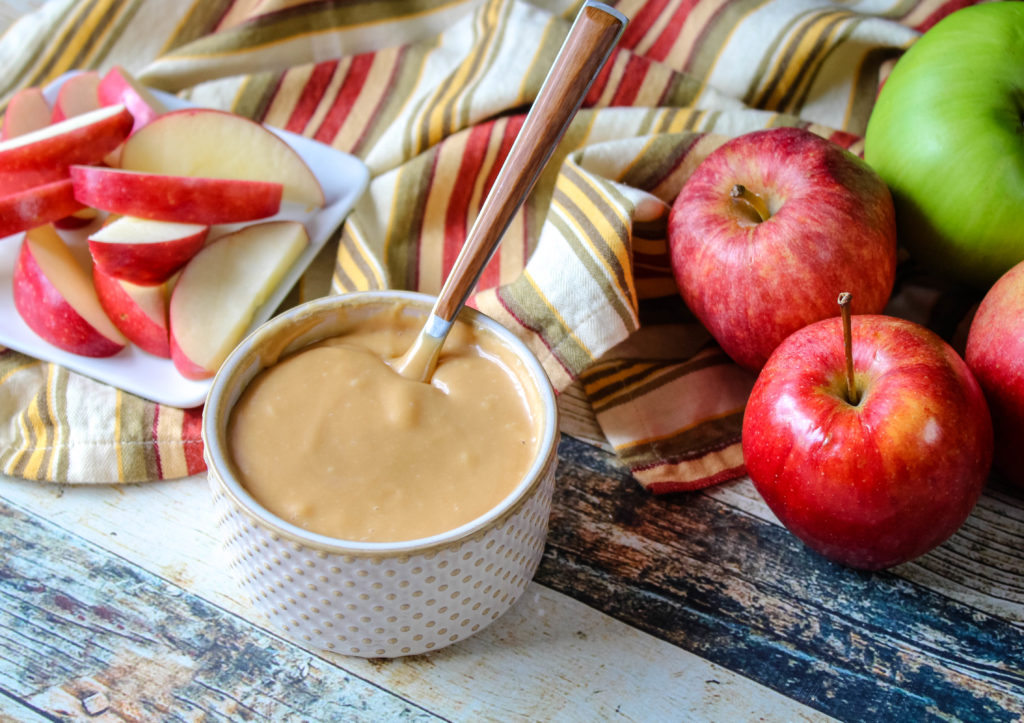 What is Caramel Ganache used for?
Perfect for dipping apples or even pretzels
Drizzled on a Cake like my Caramel Apple Cake
Drizzled on Ice cream, It's better the stuff in the jar
How to make Caramel Ganache
Unwrap all of the caramels candies, cut each into 4 pieces and place them in a medium bowl
Bring the heavy whipping cream up to a boil
Pour the hot cream over the chopped caramel. Cover the bowl with a plate to trap the heat and let sit for 5 minutes
After 5 minutes the caramel will be soft but not melted, in 30 second intervals heat it in the microwave . Stir well in between, it is ready for the next step when the mixture is completely smooth.
Prepare an ice water bath in a larger mixing bowl your other bowl will fit in
Now place the smaller bowl with the caramel mixture into a ice water bath and beat with an electric mixer, stopping to scrap down the sides.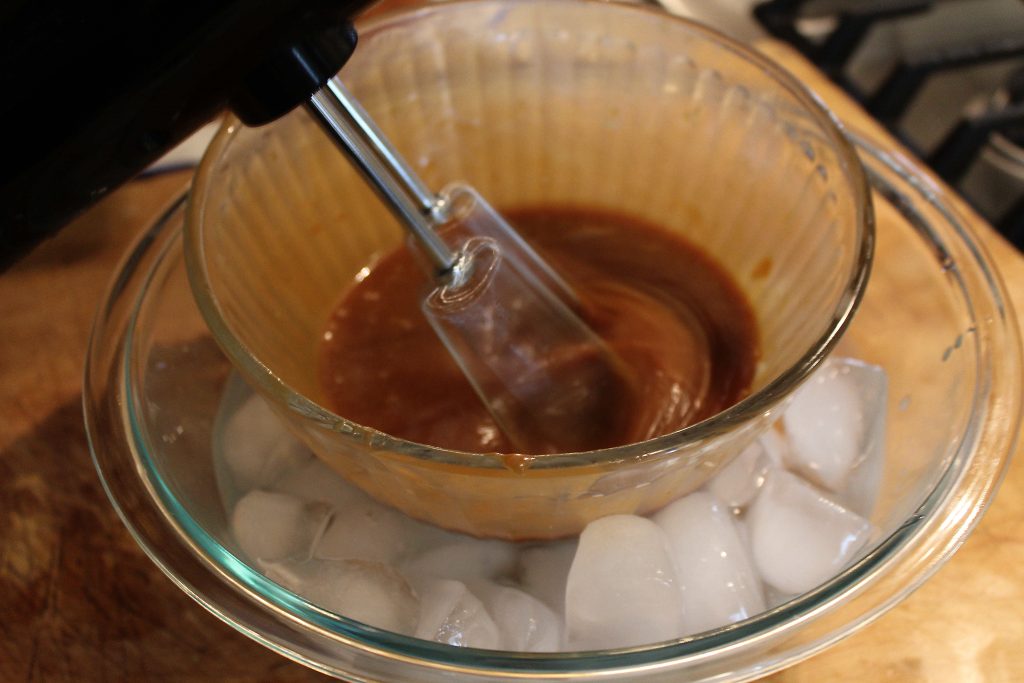 This will take about 5 minutes but eventually the mixture will get creamy and thicken, you want the consistency to be able to drizzle off a spoon but thicker than melted caramel
Enjoy how ever you like..if you eat this with apples it is highly addictive! LOL
Caramel Ganache
Ingredients
28

individually wrapped Kraft Caramel candies -Approximately 8 oz

1/2

cup

heavy whipping cream
Instructions
Unwrap all of the caramels candies, cut each into 4 pieces and place them in a medium bowl

Bring the heavy whipping cream up to a boil and pour it over the caramel . Cover the bowl with a plate to trap the heat and let sit for 5 minutes

After 5 minutes the caramel will be soft but not melted, in 30 second intervals heat it in the microwave . Stir well in between, it is ready for the next step when the mixture is completely smooth.

Prepare an ice water bath in a larger mixing bowl your other bowl will fit in

Now place the smaller bowl with the caramel mixture into a ice water bath and beat with an electric mixer, stopping to scrap down the sides

This will take about 5 minutes but eventually the mixture will get creamy and thicken, you want the consistency to be able to drizzle off a spoon but thicker than melted caramel
Notes
**This was originally posted October 19, 2019 and updated August 4, 2020 due to the brand of caramel not being available
**This was originally posted October 19, 2019 and updated August 4, 2020 due to the brand of caramel not being available