This Peanut Butter Fudge Shake is a perfect treat if you are looking for something special. It has a classic peanut butter and chocolate flavor in a shake. My husband and three teenage boys are suckers for anything peanut butter and chocolate. I have a ton of recipes in my personal arsenal of recipes that has this combination, I will get around to sharing them all someday. My oldest son just wrapped up his sophomore year of high school wrestling and in usual fashion it's time to eat all of his favorite things. For the past 4 months he has been eating high protein , no refined sugar and no sodas at all. He is pretty strict and his wrestling coach has spies… he pays the football players with pizza if they spot a wrestler eating or drinking something they shouldn't, LOL.  Today we got home from his final tournament for the year and I decided to make everyone a little treat.
If you have never had a peanut butter shake you don't know what you are missing, the are heavenly. We usually get this shake at a local drive in but I started making them at home and the results are delicious. This thick and creamy shake has the base of vanilla ice cream so this makes it rich. The peanut butter fudge mixture is decadent and makes this shake taste like a  peanut butter cup. I drizzled extra chocolate and stuck mini peanut butter cups on the outside just to make it special. Topping your shake with whipped topping is optional but I highly recommend it.
This is super easy to make. Start off by making the peanut butter fudge mixture. Add the fudge, peanut butter and condensed milk to a bowl
Heat in the microwave until smooth
Add Ice cream and milk to a blender and blend until smooth
Add slightly cooled fudge mixture and blend well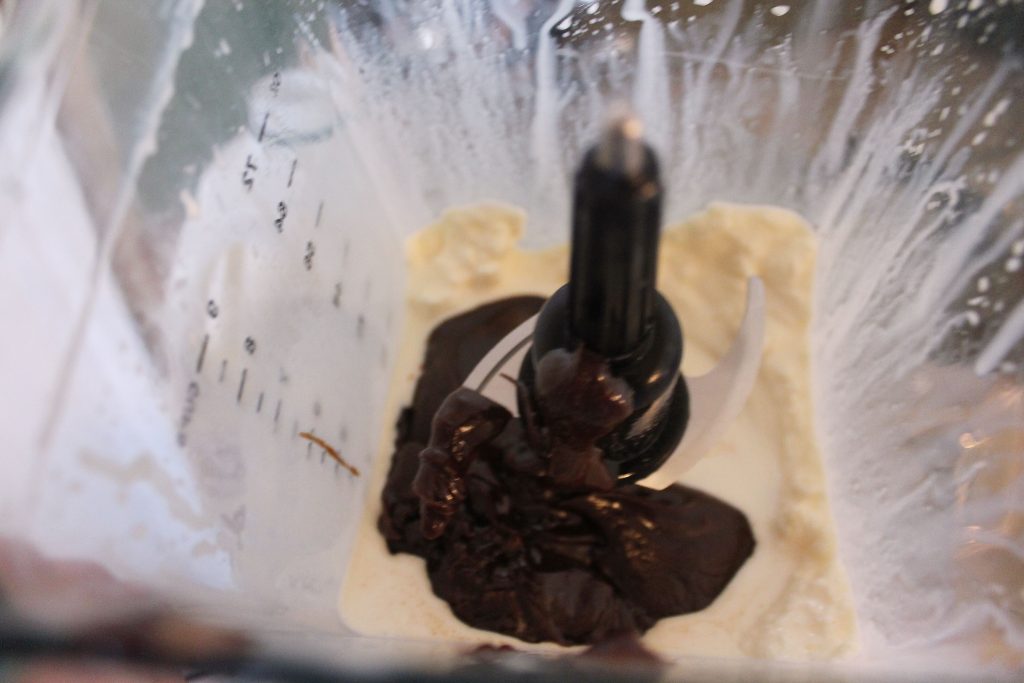 Top with whipped topping and drizzle with chocolate if desired …ENJOY!
Peanut Butter Fudge Shake
Ingredients
3

Tablespoons

Ice Cream Fudge Topping

1 1/2

Tablespoons

Smooth Peanut Butter

1/2

Tablespoon

Sweetened Condensed Milk

4

Ice cream Scoops of Vanilla Ice Cream

1/4-1/2

cup

whole milk-Depending on how thick you like your shake

Whipped cream topping is optional
Instructions
Place fudge topping , peanut butter , and sweetened condensed milk in a bowl and microwave it for minute . Mix together until the mixture is smooth

Set the warm fudge mixture aside and let cool slightly

In a blend place 4 scoops of vanilla ice cream and milk. I would start with a 1/4 of a cup of milk and add more if it is too thick for your liking

Once the ice and milk is blended add the fudge mixture and blend well

Top with whipped cream topping is optional